you can make a difference
Volunteer with us and help immigrants and refugees rebuild their lives.
Our work is achieved entirely through volunteers. We wouldn't be here without your help! We seek exceptional individuals who want to join us to help make a difference in the lives of immigrants and refugees in our community.
How to Become a Volunteer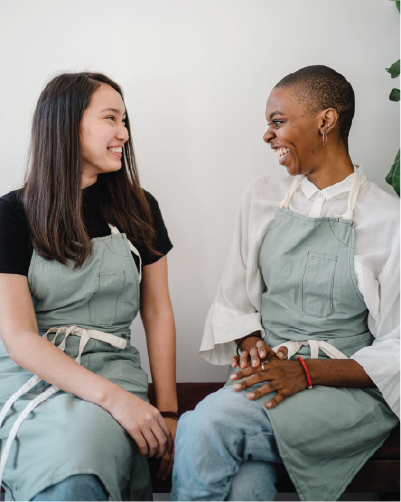 Communication Skills
Many activities we ask our volunteers to do involve cross-culture communication. With constant practice, you will learn how to better write and/or speak to other people in a clear and effective manner.
Global Perspective
You'll get to meet new people and learn from those who come from different backgrounds. Learning about cultures and other ways of life that are different from yours will expand your worldview.
Mentoring Skills
You will gain valuable experience in teaching and interacting with immigrants and refugees. You will be able to sharpen your teaching skills, become a better leader and help others grow and succeed.
Career Benefits
Volunteering will offer you a chance to try something new. You'll be able to pick up new skills, knowledge and experiences that may help your career or help you discover a new career path.
Supporting You to Volunteer
You will have a volunteer coordinator to support you and answer any questions you may have during your time as a volunteer with us. We will provide you with training you need to make sure the experience is safe and the placement fits well with you as well as the immigrants and refugees. The training will be free of cost.
Explore Our Opportunities and Become a Volunteer
Explore all of our volunteer opportunities. If you do not see an opportunity listed that best fits your skills and qualifications, please fill out the volunteer application form below. We will contact you immediately if we have any new openings that match your skills.
Whether you've been a volunteer for a few hours or a few years, you are making a difference in our community. Use the links to the right to help track all the amazing work you're doing!